Kamomefan mini
That summer break
in the new city.
"Whaattt ? even we moved to the new city, there is still homework here.."
Although my daughter complainted that
but the first thing she start to do was handicraft.
She is so enthusiastic to make a seagull handicraft since she moved here.
Although the beach, the sunset and the wind are different from the ones from our old city,
my daughter is really into seagulls.
"Firstly, I have to be a seagull" she said,
and put the Kamomefan close to the table,
just like she was trying to recreate the wind from the beach.
I took a look to the drawing from her back,
and she is really good at drawing.
"Wow. You did really well ! Good job !"
"Right ? I need to compare my draw with the real one ! "
My daughter hold her drawing and took the strawhat,
and then I said to her "I'm going with you too !"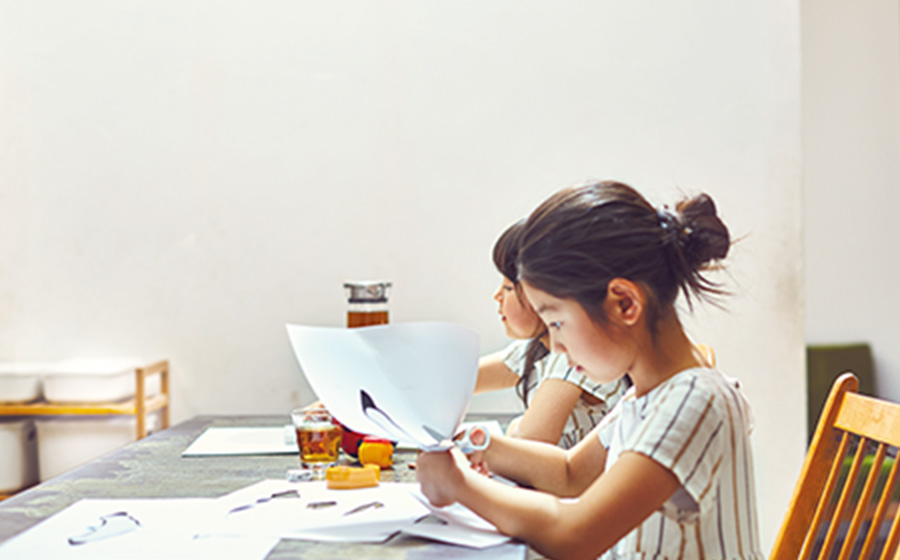 White (WH)

Gray (GY)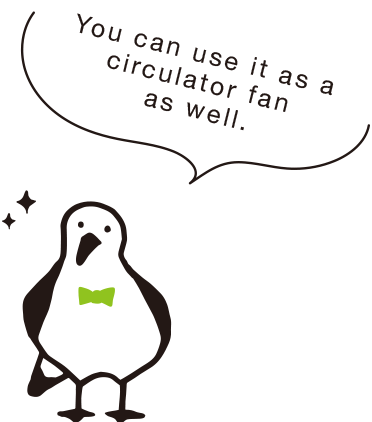 Cordless to
increase usage space.

Special Battery Pack
"Genki Pack"
*Sold separately

Handle for carrying the fan and
magnet remote control

Angle adjustable from upwards 90°
to downwards 10°

Vertical and horizontal
three-dimensional automatic swing driving


Product name
Kamomefan mini
Model
FKLW-231B
Blade diameter
23cm(soft blades)
Airflow speed
Stepless speed change
Oscillation angle
Vertical(100°)
Horizontal(70°)
Manual angle adjustment
(Upwards)
90°
Manual angle adjustment
( Downwards)
10°
Weight
2.9kg
Power consumption (W)
Highest (Highest speed, with oscillation) 12.5W
Lowest (Lowest speed, without oscillation) 1.3W
Product height
58cm
Running air volume※Minimum
12.5dB
Reachable distance
14m
Aroma oil compartment
Included
Special Battery Pack "Genki Pack" Specifications
| | |
| --- | --- |
| Product name | Kamome Genki Pack |
| Model | K-BP1 |
| Continuous usage time | 2.5~25hours |
| charging time | 4hours |
| Weight | 0.3kg |
| Battery type | lithium-ion battery |
Kamomefan ラインナップ
スペック・機能一覧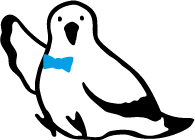 Kamomefan mini

Kamomefan lite

Kamomefan

型番
FKLW-231B
FKLW-251D
FKLW-281D/WLKF-1281D
羽根の大きさ
23cm(やわらか羽根)
25cm(やわらか羽根)
28cm
風量調節
無段階
無段階
4段階
自動首振り
左右(30・60・90度)
左右(75度)
手動角度調節
(上向き)
90度
90度(30度×3段階)
90度(30度×3段階)
手動角度調節
(下向き)
10度
10度
30度
質量
2.9kg

最軽量

2.1kg
3.6kg
消費電力
最大12.5W
最小1.3W
最大15W
最小1.6W
最大18W
最小1.4W
高さ
58cm
75cm/90cm
57cm/93cm
動作音 ※最小時
12.5dB
11.3dB
到達距離
14m
11m
アロマケース
あり
あり
あり